5 Steps to Ensure Successful Mobile App Deployments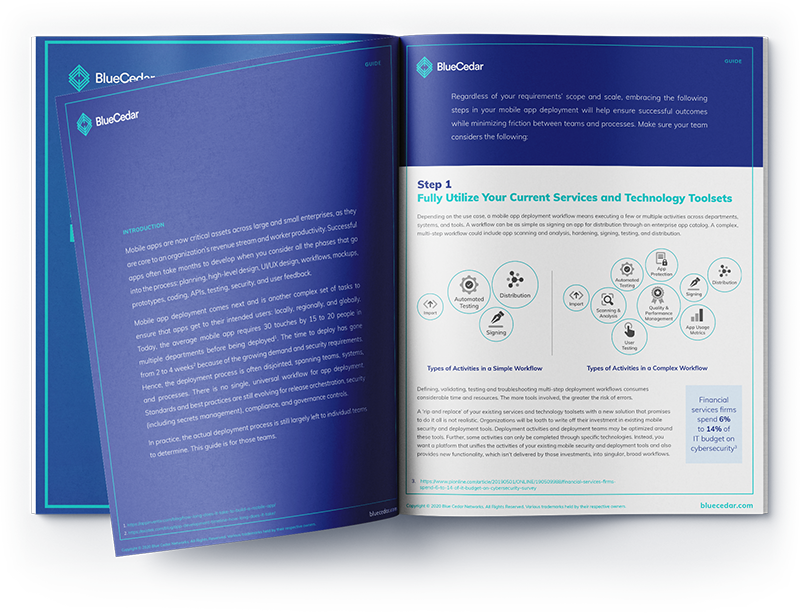 Once app development is complete, much work remains to be done before it can be distributed to end users. Unfortunately, mobile app deployments are disjointed, spanning teams, systems, and processes - and there is no single, universal workflow.
Did you know that:
The average mobile app requires 30 touches by 15 to 20 people in multiple departments before being deployed?
The time to deploy has doubled?
The good news:
Mobile app deployment can be done faster and at lower costs – find out how in this guide.
You will learn how to:
Maximize deployment efficiencies without a rip & replace of existing technology & toolsets
Unify & connect disparate deployment activities across systems & teams
Support technology or tool changes without going back to the "workflow drawing board"
Gain visibility about all deployments, easing compliance reporting and enabling critical decision making