Using code injection methods to implement mobile app security offers significant advantages to enterprises. With the enhanced ability to reduce risks posed by mobile apps, security teams can address threat issues arising from access to mobile-resident data by employees, partners, contractors, customers, and even Internet of Things (IoT) devices.
Read this White Paper authored by industry expert Dr. Ed Amoroso and learn how it's now possible to:
Dynamically introduce military-grade security functions into new or existing software, without introducing new code
Enable application owners (who may or may not be code-savvy) to create and evolve security policies, consistently applying them across apps, using a "Policy Console"
Create and "inject" policies that can also govern the sharing of data with gateway servers, to protect back-end services.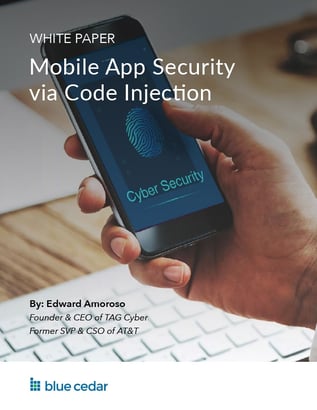 Fill out the form below to get the White Paper.